Simple Guide On How to Start Charcoal Chicken Shop in Australia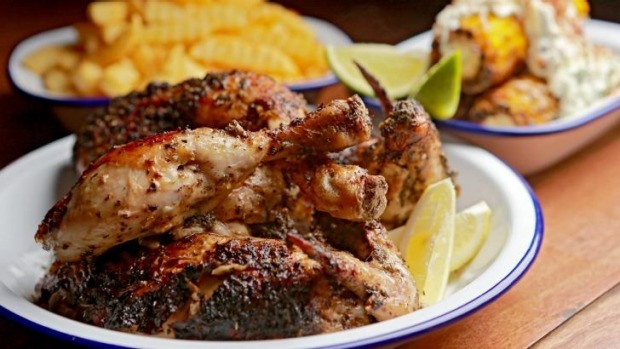 Australians love their chicken. You can find different kinds of restaurants that offer chicken prepared in different ways, but there is nothing that Australians love more than a spicy marinated charcoal rotisserie chicken,. It is and tender and tasty and a healthier alternative to fried chicken, especially when accompanied by fresh vegetables. Takeaway charcoal chicken outlets have the highest rate of success when compared to other fast food operations and the best thing about them is that you don't even have to be a great chef to succeed at such a business venture except maybe some experience in the fast food industry.
Almost every suburb in Australia has its own charcoal chicken shop. They succeed because they source a large number of their customers from the local area. A Charcoal Chicken Shop offer a kind of home-style cooking that is simple and appealing to people who want really good and wholesome meals they don't have to prepare themselves. The food should be fresh and the service quick enough to keep people moving, especially if you are going to set up a small shop with limited seating.
Location is everything, before you set up shop you need to be familiar with the area and the people in it. This means you will need to conduct a market research to understand your target market, where they are located and how they can be drawn into your business. Also, study the businesses in your area, find out their history, what kinds of people they draw and use that information to determine whether your business would fit.
Market research is import. It could determine whether your business will fail or succeed. A lot of business owners failed because they did not do proper market research. Starting a business, no matter how small is a major life changing decision and a major financial investment. There are a couple of steps that you need to go through to make sure that you don't properly who it has a chance at being successful.
Here are the basic steps that you should take to open your own charcoal chicken shop in Australia.
#1. Create an outline for your business
Plan your business by creating a written outline that list the things you will need and the steps that you need to take to open a charcoal chicken shop. Find out what these things will cost and come up with an estimate on the amount of funding you will need to get your business going.
#2. Determine your funding sources
Assess your current savings and investment funds. Carefully consider additional funding stream if you don't have enough or don't want to use your own money for the initial start up costs. Look at banks that offer loans and companies that help small businesses. Consider taking on a partner that can make up for your financial shortfalls by investing their money in the business. The average start up costs of a charcoal chicken is $AUD 92,000.
#3. Deal with legalities and tax considerations
Determine the legalities that around legalities setting up the kind of business you want to set up and find out what the tax considerations are. Make sure you obtain the required businesses and check what the state health board rules and regulations are regarding setting up and running a restaurant.
#4. Find a location
Contact local commercial real estate agent to help you find a location. Start by looking at locations that previously housed restaurants. These will have the basics for your own establishment. You might end up spending less money outfitting the building for your own purpose than having too start from scratch. Decide early if you want to lease or buy.
#5. Find suppliers
Your main business is to provide food so you should research food suppliers that will provide you with your chickens, spice and seasonings and all the other food you plan to have in your menu. Acquire your most important equipment, the rotisserie as well as other cooking utensils like pots and pants, dinning equipment like table chairs, plates and silver wear and other catering equipment.
#6. Determine your staffing needs
You need to be clear at the beginning what role it is you will be playing in the day to day operations. Advertise the positions you need to fill and interview candidates to find the best people who will advance your vision and mission to set up the best charcoal chicken shop in the area. Provide some training to your new hire and acquaint them with your service requirements.
#5. Spend time on marketing and advertising
Market and advertise your business. Use local newspapers and social media platforms like Twitter, Instagram an ad Facebook. Make sure that you have a website that will be the your online shop front.
Conclusion
Anyone can start their own charcoal chicken shop in Australia, but you need to know that going out on your own is a bit risky. You can prepare yourself by being meticulous in your research and your planning. The success of your business will depend on how good your market research and planning where to begin with. Your need to be committed right from the very start. Hopefully, this guide will help you navigate your way through each phase of the start-up process.