A Definitive Guide to Become a Professional Barista in Australia
Date Posted:8 December 2018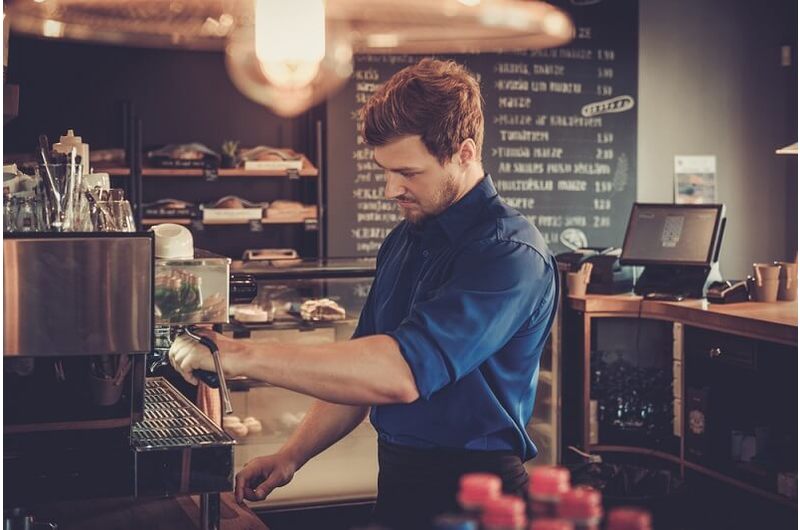 ---
Have you ever made your way to a speciality coffee shop where you observed that virtually all the drinks and not only that, each size of cups were customized with weird names? If so, you've probably seen the actions of a barista.
What is a barista?
It won't definitely be a far-off point if I say that baristas are the ones who in the literal sense saves the day, every day.
Baristas are the ones who receive an influx of people every morning for the purpose of getting half-caf skinny latte without a whip. Other things accompanied with this rush are a grande latte, half-caf or skinny. However, if your own desire is half de-caf mocha or a venti no-fat latte. It all depends on your mood and wants. Your barista will deliver them all.
Who is a barista?
A barista in the literal sense is a person who makes espresso-based coffee drinks. You can always find a theme whenever you visit coffee shops.
The word barista was coined from the Italian word "bartender." History has documented the fact that baristas are responsible for serving guests with not just coffee but drinks of all varieties. Similarly, in the United States, the term "barista" is generally used as a collective name for all those who serve guests with specialty coffee drinks.
Generally, most specialty coffee shops are responsible for serving mainly coffee based espresso. Espresso implies a unique way of brewing coffee. It translates to a special and concentrated form of coffee prepared by forcing both steam and hot water under intense pressure through coffee grounds that is tightly packed.
Barista otherwise called espresso-based coffee is usually made of "Crema." This is the reddish froth found at the apex part, which when combined with espresso, produces a strong aroma and flavour. Crema also symbolizes a sign of well grounded and well-prepared coffee. A well-skilled barista creates a perfect blend to suit a number of factors especially when it comes to customer's satisfaction and many more.
Australian coffee culture
In Australia, the culture of coffee is not only restricted to funny inner cities cafes or the classy beaches. Over time, culture has become widespread and has greatly expanded across towns extending to most of the cities.
Recently, the yearly consumption of coffee has been estimated to about 2.9 kg per capita. This is owing to an exponential level of growth considering the fact that it never left 0.6 kg about 50 years ago. Researches have revealed that this radical increase is due to the fact that the climate has appeared friendly especially for outdoor retreats in parks, streets, and beaches. Hence, leading to an avenue to savour your cup of coffee. Coffee has however grown to have its own space as one of the largest social and recreational activities of all time.
In many other countries, tea has appeared as the backdrop of social and recreational activities of the citizens. On the other hand, making a cup of tea is never as complicated as preparing a unique brand of espresso, nor does it require more techniques, expertise or advanced machines as employed in the extraction of espresso.
Roles of Baristas in the Hospitality Industry
---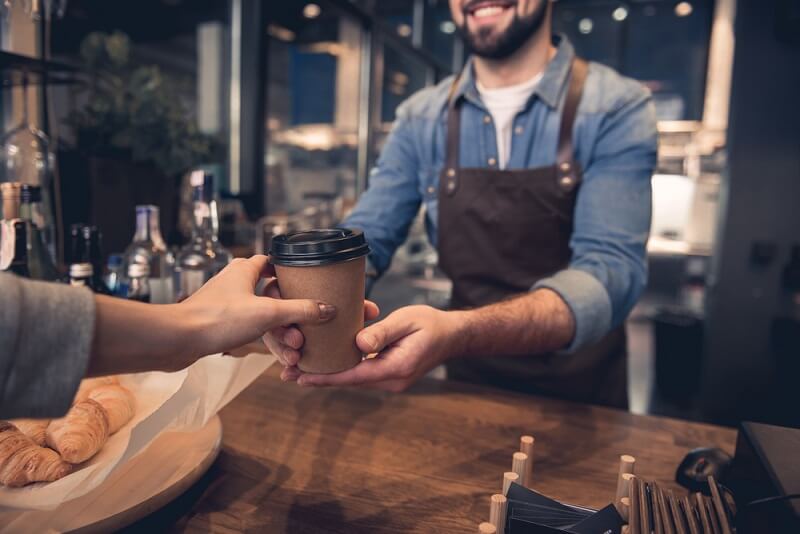 ---
To say the fact, baristas are experts and well-skilled when it comes to making various kinds of coffee beans for varying regions that contribute to making a perfect blend all making your recreation activities rewarding. They are also subjected to delivering your great coffee at the customer relation front. Apart from that, they also educate and enlighten their clientele on different kinds of espresso available in the shop. Above all, baristas are wonderful in terms of providing each and every clientele with an unparalleled pleasant experience that will make them keep coming back to the coffeehouse at subsequent times.
Other duties performed by baristas are to restock the inventory of espresso as at when due. Additionally, cleaning and tidying up the kitchen, espresso machine, tables and the floor is also essential parts of their daily chores.
The complexity of these primary duties varies from one coffee house to another. All depends on the nature of the employer. Some employers hope for higher expectations from their employee while at the same time, others won't love to complicate issues for their employee. Phew! No one has ever thought being a barista would be tough to that extent.
Over the years, Australia's hospitality industry has witnessed great prospect from all over the world. This is owing to the opportunities established by a radical increase in tourism and culture by the government which has turned out to become a phenomenon across the globe.
Throughout history, tourists from China have contributed immensely to the greater number of tourists all over the world. This has resulted in more populated hands managing the influx of tourists in terms of recreation and relaxation, hotels, accommodation and above all, creating more vacancies especially for baristas in Australia and other countries of the world.
What are the training and courses needed in the pursuit of becoming a professional barista in Australia?
---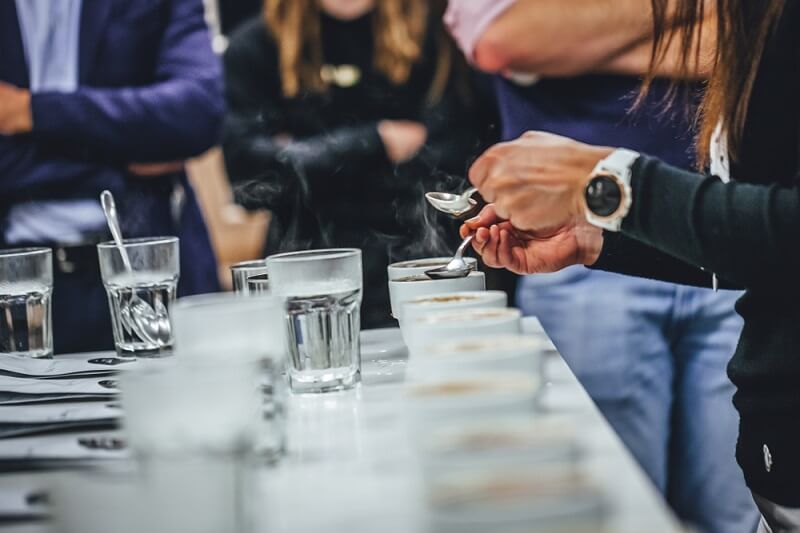 ---
Reading from the above-mentioned description of the roles of baristas in Australia, you should be able to deduce that being a barista requires extensive experience, training and certification to make any headway into the speciality coffee house, and pubs. Apart from that, these trainings, and certifications help you to sharpen your skills as a professional barista.
Heading to a school for coffee training might not be a necessity, but certainly, it serves as an advantage especially in a booming industry in a country that cherishes coffee such as Australia. In Australia, Melbourne is a city at the forefront of the coffee revolution, other regions are on the verge of catching up. For citizens over there, it is not just about gulping up coffee during recreation and social activities, but the overall experience is nothing to write home about.
The coffee industry in Melbourne, Australia is expected to spread its tentacles growing by 2.6% annually for a projected period of 5 years. While the opportunities are overwhelming, the requirements are also great.
If you're still reluctant about this, you should be aware that the Australian coffee industry overtakes Starbucks and other coffee industry all around the globe. The Australian coffee experience is an avenue that locals utilize to develop their tastes up to a particular point in which any slight imperfection is a big no-no. Most coffee growers in Australia are well equipped with adequate knowledge, certification and qualification. With the increasing number of citizens venturing in coffee growing, you'll not want to lag behind among your peers in the coffee industry. However, in order to be ahead of other people in the Australian coffee industry, here are few of the places when you can begin your journey to become a professional barista as well as gaining either accredited or non-accredited training:
Australian Barista Academy

Australian Barista School

Barista Basics Coffee Academy

Australia Specialty Coffee Association

Coffee School
If you have desired to earn TAFE qualification, the Barista Basics Coffee Academy is one of the schools specialized in coffee training and appears to be the right route for your purpose. All over Australia, it is well-known as the only Registered Training Organization devoted to coffee training.
However, both Barista Coffee Academy and Australian Barista Schools features barista courses and recognized under the prestigious CBD College. The skills offered in these schools are not just straightforward courses, but there are also supplementary courses that can contribute to making you outstanding in all spheres of coffee making.
Here is the summary of the courses:
Institute

Course

Duration

Cost

Outline

Barista Basics Coffee Academy

Barista Basics Mk1

3 hours

$120

Key Ingredients

Mixing Speeds of taste

Hygienic Practices

Barista Basics Coffee Academy

Master Barista Mk1 & Mk2

5 Hours

$199

Key ingredients

Mixing Speeds

Hygiene Practices

Coffee Making

Milk Texturing

Coffee Art e.g. Free pouring, edging, and fudge art

Australian Barista School

Barista Course National

3 Hours

$75

​Key ingredients

Froth making

Operate coffee machine

Cleaning and Maintaining the machine

Develop expertise in the various types of coffee found in Australian cafes

Australian Barista School

Accredited Barista Course

5 Hours

$120

​Key ingredients

Preparing and serving espresso

Extensive coffee Art

Hygienic Practices
---
With continuous participation in the above-listed trainings, you are a little bit closer to either being a part-time or a full-time barista at any of the coffeehouses or cafes in Australia. There is an endless option which implies that you can continue to acquire new and unique skills while at the same time taking new courses. This will widen your horizon and contribute to your existing skills and knowledge.
It is left to you to decide either you'll be working on a part-time or full-time basis. Majorly in Australia, a good number of baristas prefers to work on an hourly basis. This is the most preferred basis of work for them and in some cases; it is more rewarding than the full-time routine.
What are the qualifications I can get in Australia?
In every institution, it is expected that the completion of a course or program will definitely lead to earning a certification. This serves to prove your skills and worth as either an expert, intermediate or a beginner. In your quest to earn a qualification and become a professional barista, here are some of the certifications you can opt for depending on your area of interest, budget and location:
Course

Institute

Cost

Certificate

Professional Barista Course

Coffee School

$199

SITHFAB204 Prepare and Serve Espresso Coffee

Master Barista

Barista Basics Coffee Academy

$199

SITXFSA101 Use hygienic practices for food safety

nationally and internationally recognized TAFE Statement of Attainment; unit SITHFAB204 Prepare and serve espresso coffee

Espresso Machine Operation

TAFE Queensland South West

$410

SITHFAB204 Prepare and Serve Espresso Coffee

SITXFIN201 Process Financial Transactions

SITXCCS303 Provide service to customers

SITXFSA101 Use hygienic practices for food safety

Barista Training Course Level 1&2

John Doyle's Barista Training Facility at Sandringham

$350

Certificate of attendance
---
Needless to say, the above-listed courses and barista certifications are not restricted to certain institutions. They are designed in such a way that participants can complete them at many training organizations all over Australia. The training locations include Sydney, Perth, Melbourne, Adelaide and any other city.
The Australian Barista Academy is another coffee training institution that offers courses entirely focusing on the ingredients and method of preparation. They also go further to develop the palate to recognize and savour subtle differences. The courses offered in this institute is aptly titled "Sensory Skills and Coffee Knowledge". These courses are highly essential and the features include:
The home country of the coffee bean and its related impact

Harvesting

Processing and roasting

Equipments and its impacts on the tang of coffee.
The course is valued at $190 and lasts for 2.5 hours. This course is primarily formulated for those who desires to become experts in the range of flavours that can be on the table. At the end of the training, participants will also be able to distinguish between tastes of coffee produced under differing procedures.
Another course offered by this institute is the "Fundamentals of Manuals Brewing." Rather than the ingredients employed in making coffee and coffee art, this course focuses on the machine used. It also teaches how to handle various equipments when it comes to parameters, brew ratio and subsequent results on the flavour of the coffee:
Hario 60

Clever Coffee Dripper.

Aeropress.
At the end of this training, you will be well equipped with strong footing commercially when it comes to sound knowledge and how the brewing process alters the quality of the end product.
Another course you can enrol-in is the "Workflow and Troubleshooting Course." This course is specially tailored towards ensuring that coffee making should be treated as a career rather than as a domestic skill or just a hobby. The areas in this course include:
The situations where things would definitely go wrong and the ways of handling them

Milk Steaming particularly when it comes to order or demands

Best coffee practices methods; and the up to date improvement and trends in the coffee market

The practices of working in an organized institution and timely delivery of services with respect to stimulating the situation of the coffee.

The regular maintenance of the espresso machine.
This cost is valued at $190 and utilizing the duration of 3.5 hours. This most appreciated feature of this Australian Barista Academy course is that all participants are well trained and adequately prepared for competency at all places especially when you are at the coffeehouse or café. Regardless of how well polished your coffee skills might be, you need to showcase these traits of competency at your workplace. This will prove your skills and training as a true professional barista.
Are you still nursing the knowledge that good coffee making is all about raw ingredients and the machines? Think twice! It's absolutely not only about coffee making, but more of being a true professional barista.
How much does a barista get paid?
---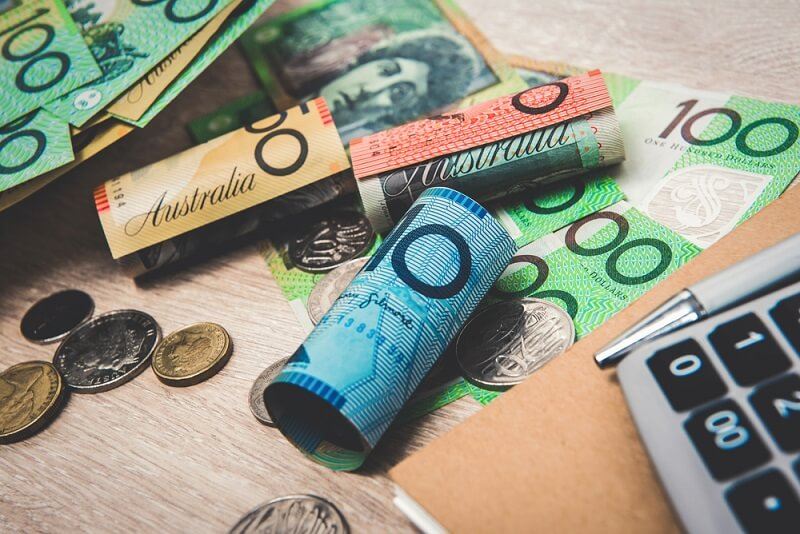 ---
Firstly, it is highly essential to keep in mind that not all barista jobs are the same. Some barista jobs require experienced hands who is also well versed with different flavours as well as tasting different samples as testing.
Otherwise, in some cases, you might be required to engage in some cleaning, espresso machine maintenance and restock inventory. You may also be required to brew the coffee, froth the milk and decorate it for your prospective clients. Apart from that, you can also be mandated to decorate it for clients while showcasing your artwork and flair for creativity.
Likewise, you may simply perform the roles of a machine operator who continuously check and fills the coffee mug. However, the median salary for baristas in Australia is estimated at $17 on an hourly basis. Depending on the café or coffeehouse, hourly rates usually vary between $12 and $21. The average yearly salary a barista receives is estimated at $37,000. Here is a table that shows the yearly salary and each stages of experience
---
| | |
| --- | --- |
| Experience Level | Pay Per Year |
| Entry Level | $35,890 |
| Mid-Career/Experienced | $41,070 |
| Late Career/highly experienced | $41,440 |
---
Many professional baristas develops their skills in each of these fields for a minimum duration of 5 to 10 years, after which they have gained the required skills and adequate experience and sufficient savings to establish their own coffeehouse. For people who are just starting a café, there are also numerous courses to give you the required skills, knowledge and experience.
Course

Institute

Location

Cost

Time

Accredited

Master Café Management

Barista Basics Coffee Academy

Sydney

$299

Part 1: 3hr

Part 2: 2hr

Part 3: 3hr

Yes

Café startup workshop

Home Barista Institute

Melbourne

$895

9 Hours

No

Starting a Café or restaurant workshop

Profitable Hospitality

Sydney

$229

6.5 Hours

No

Café Management Course (Online)

Australian Business Courses

Online

$290

1-2 months

No

Café Management

TAFE, NSW

Ryde

$600

30 Hours

Yes

Café Management

Sydney Coffee Academy

Sydney

$600

1 Week

Yes
---
Furthermore, as a result of the rapid growth in the coffee industry coupled with an unprecedented increase in customer's awareness, there is a dire need for well skilled and professionally qualified baristas who are highly specialized in their fields of study. Many of the shop owners hunt for baristas who can handle the demands of each and every customer and fasten the coffee making process. Another trait which the coffee owners search in applicants for the posts of a barista is their ability to adjust the overall process of coffee making down to a minute level. As a result of these, café owner tends to turn down applicants who have little or no experience and cannot deal excellently with fussy customers.
In Australia, coffee has rapidly developed as a social experience, and you can't just destroy this wonderful remark for people. Therefore, training, skills and knowledge acquisitions are valid assurances that you are qualified to deal with the current trend.
Time for an Espresso Coffee
---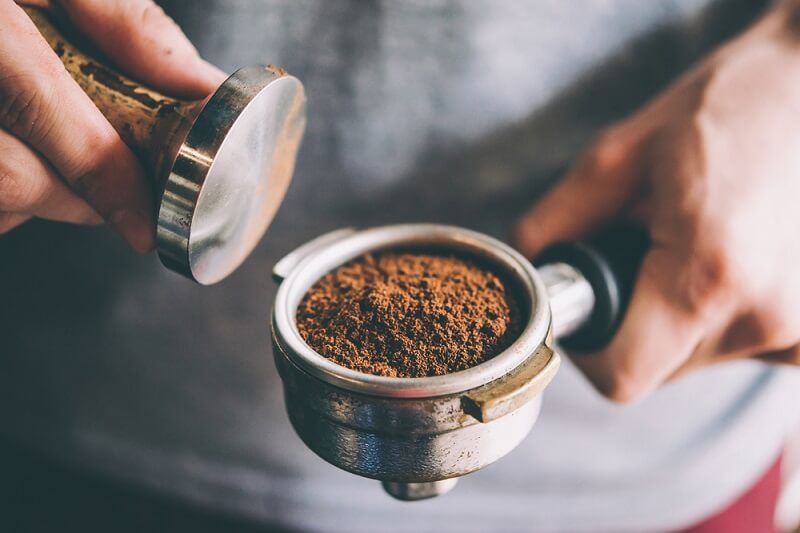 ---
Now that we've been able to deal with the details about coffee making and the roles of a barista, let's take a look at the main reason why people aspire to becomes a barista and the efforts that comes with this profession.
You may be wondering about why be a professional barista. Isn't there anything else? Why should you focus on the hospitality industry alone? And what are the associated benefits of being a barista?
Above all, why make such as big investment about just a cup or two of coffee? If you are chanced to think extensively about it, there are whole lots of steps involved in making that simple mouthful or two of espresso coffee. The overall process and preparation which spans through several months of efforts are listed as follows:
Grow coffee seedling

Transplanting a seedling of one-year-old to orchards

Harvesting the red cherries of coffee

Extraction of coffee beans from the cherries via a wet or dry method

Fermentation

Milling the coffee beans

Roasting the green beans until it changes to the aromatic and flavourful brown beans

Grinding the coffee beans

Extraction of the coffee oils from the brewing beans.
From the above, it is obvious that baristas are at the forefront when it comes to activities that involve picking the beans seedlings, grinding the beans, milling, extracting and other essential processes in order to get the best quality coffee for prospective clients.
Apart from that, a barista may also be involved in the following processes. All depends on the employer and the nature of the job.
Selecting a machine that is adept enough when it comes to creating an unparalleled shot of coffee as a barista

Cleaning and maintaining the group as well as shower heads at regular intervals

Sealing the group before the coffee making processes

Setting the perfect temperature for extraction to exhibit the expected flavour

Selecting the measured quantity head such as only the oils are extracted leaving the bean waste behind

Setting the appropriate temperature for the broiler

Ensuring adequate allowance is made prior to pre-infusion

Ensuring that all parts of the machines are joined together appropriately.
Do you still think being a barista isn't a demanding task? It is however nothing short of a science. The output of the earlier discussed trainings and skills acquisitions prepares the future baristas to execute these tasks with utmost perfection.
A moment behind distinguishes between a good coffee and a bad coffee. You have to be attentive and committed to being a true professional barista. It takes several years of rigorous training to be perfect at this art.
Australian Government and Baristas
The odd of living a great life is quite high in Australia. This is due to the fact that employment opportunities are projected at growing strongly as dictated by the Australian government data. Over the last decade, Australia has experienced about 34.2% growth in job openings, with the highest number of jobs in Queensland and New South Wales. After these two cities, Western Australia and Victoria occupies the third and fourth position respectively.
Throughout the whole of 2014, the rate of employment witnessed in restaurants, cafes, coffeehouses and catering and food services increased rapidly by 2.6% according to the Australian Government data. An instance of this can be seen in the city of Newcastle, a formerly known semi-industrial city, where there are countless numbers of cafes and coffeehouses owned and managed by the local coffee lovers.
Similarly, in the city of Hobart, it boasts as the seat of best barista styles such as Oomph. This city is blessed with numerous outlets, baristas, judges of shows and an assortment of award-winning roasters, and masters of trainers in coffee making who overtime provides the state of art coffee experience.
Apart from the monetary reward, being a barista brings an individual the sheer joy of experimenting and creating varieties of flavours. Also, receiving praises and even tips at often times from prospective customers, as well as the delight when everyone creates magic with the cup.
The Basics of Barista: How to Make an Espresso in 14 Steps
---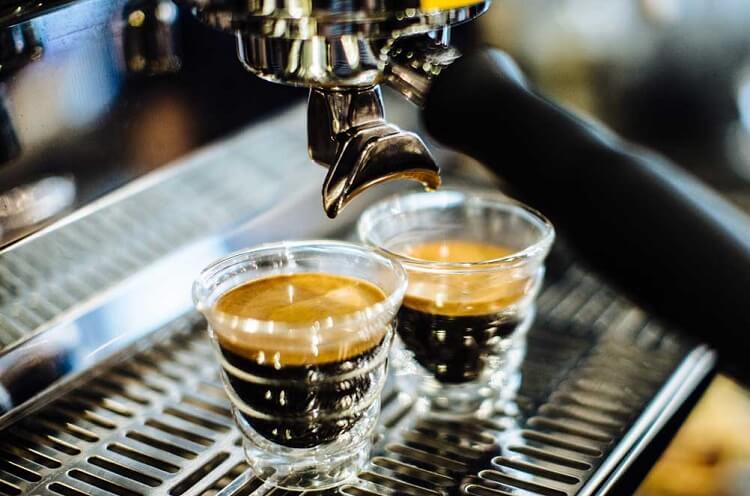 ---
Making an espresso that is amazing can turn out to be a demanding task, sweet and full-bodied. It could be the most perfect thing about your day. Truly, an amazing espresso isn't just a beverage, but it the spine of the favourite drinks of many customers such as Americano, cappuccino, latte, cortado, macchiato, flat white and many more.
In other words, acquiring the skills and knowledge of pulling a great espresso shot can be one of the most delightful things to learn as a true professional barista. It is highly essential to note that the overall process of making great espressos requires adequate dedication, consistency and great attention to details, but however, the efforts always worth the output and the experience. So, let's get started!
The Basic Parameters of an Espresso
When making any beverage equipment, cooking equipment or catering equipment such as coffee, you are expected to be careful with the dose of dry coffee grounds, the expected time of extraction, the quantity of water, and the final volume. All of these are related with when making an espresso. In the beginning, the volume of water can be ignored, but other factors are to be taken into adequate consideration.
Now, let's break it down:
Generally, a good starting place for the whole extraction time is 25 seconds. It is advisable to stick with this time duration until you are ready to start the espresso recipes.
There is usually a varying amount of dry coffee grounds depending on the basket that contains the espresso, but the needed amount is about 8-10 grams per single dose.
Generally, a single espresso shot is about 25-35 ml. Following the parameters with great attention to details will make this achievable.
However, the above are just flexible guides and not the hard and fast rules. Remember that everybody is different. Some with shorter time of extraction might taste better than others with a slightly longer extraction time. The best parameters will also be influenced by the roast profile and varying sizes of grinds.
While learning and make continuous researches on how to make a better espresso, these guidelines can be utilized as a base. However, as you grow in strength in your pursuit of coffee knowledge, do not be scared to put into practice. All in all, remember that achieving a good taste is the key. The parameters discussed above will help you achieve a good taste, but your customers will still have to judge their drink.
And now we've discussed the parameters, let's proceed to how to make a perfect espresso shot as a true professional barista.
Steps in Making a Perfect Espresso as a true Professional Barista
Here are the necessary steps when it comes to making a perfect espresso shot as a true professional barista:
Step 1: The Cup
As a true professional barista, it is highly hygienic to warm the cup before you start using it. After warming, rinse with warm water. This is aimed at preventing the glass or porcelain from cooling down your beverage.
Step 2: The Portafilter & Basket
The next step is to check the handle of the portafilter to ascertain that it is dry and clean. Remember, when there is a presence of old coffee residue, it affects the taste and overall quality of the new espresso you are making. Also, avoid a wet basket because it will affect the extraction as well as make the coffee moist.
Step 3: Grind & Dose
Make your ground coffee into your portafilter. Pay close attention to the grind size and also the dose. This is a preventive measure in ensuring that you don't under or over extract your espresso shot. Remember, when you under extract your espresso shot, it tastes sour; over-extraction of your espresso shot will make it bitter. If you have a calibrated and on-demand grinder, it will be easy whenever you want to check the dose. If you find it difficult, the best available option is to use a scale.
Step 4: Distribute Grounds
Gently tap the handle of the portafilter on the tamping mat to evenly distribute the ground coffee. Otherwise, if you have one, make use of a distribution tool. This is a very crucial step because it will help you ascertain that there is no air pocket whatsoever in the coffee. The presence of air pocket implies that the water channel i.e. it will require specific routes through the ground coffee rather than spreading them evenly. This will in make some ground extract faster than others.
Step 5: Tamp
After this, the next step is to tamp. This is aimed at removing any pocket air present and ensuring that the coffee is completely levelled.
Hold your tamper and ensure it's pressed down on the ground coffee. Also, ensure that you tamp straight with a sufficient amount of pressure. This pressure is crucial as this will ensure that the coffee is compressed adequately and the puck will retain its initial shape. However, you do not need up to 30 lp of pressure as the popular myth would say. Similarly, a straight tap will ensure that the coffee is evenly distributed. With this, you'll be able to avoid channelling. This will, in turn, prevent under, over or inconsistent extraction.
Step 6: Polish
With the tamper, polish the ground coffee's surface. In order to do this, ensure that the tamper is placed at the peak of the puck and then spin. This will, in turn, eliminate any ridges, ensuring the surface of the coffee is absolutely flat and smooth.
Step 7: Clean
Have you ever thought about ordering a cappuccino that has coffee grounds? To prevent the occurrence of this, ensure that any excess dry coffee is cleaned and eliminated off the ears, top, as well as spouts of your portafilters.
Step 8: Rinse
Before inserting the portafilter, carefully rinse the group head. This will eliminate the presence of any particles of old coffee from the shower head. Be careful and do not sideline this step. If any of these particles do not make their way into your espresso, your espresso would probably taste inconsistent or stale.
Step 9: Pull The Espresso
This is the step where you insert the handle of the portafilter into the group head as a preparation prior to brewing your espresso. Ensure that you start brewing immediately. Otherwise, the heat might subject the coffee surface to burning.
Step 10: Serve
Once you observe that the machine stopped either manually or automatically, the next is to ensure the cup is removed from the machine tray. There are two options; you can either steam milk for a cappuccino or a latte or serve it directly.
Step 11: Discard The Puck
Remove the portafilter and eliminate the coffee puck out of the knock box. Also, ensure that you never miss this step.
Step 12: Clean The Handle
Clean and Rinse the handle in preparation for your next shot. Also, do not forget to dry it.
Step 13: Clean The Group Head
Rinse and brush the group head. Clean it thoroughly to remove any particle or oils that could negatively influence the next shot.
Step 14: Replace Equipment
Return the portafilter back into the group head, ready for the next round. This will ensure it is hot and clean and also preventing from any occurrence of getting lost.
Conclusion
So, there you have it! A definitive guide on how to become a professional barista in Australia. To cap it all in a nutshell, becoming a barista is easy. It also takes a whole lot of input and hard work from you. Luckily, you do not need to get into a University and study for lengthy years without end.
Barista courses are abundant and affordable. Several schools in Australia offer the same kinds of courses. So, you're left to making choices on where you want to join. It all depends on the cost, duration, reputation of the school and the proximity of where you live.
Lastly, it is an entirely recommendable investment of both money and time to take on baristas courses and certificates. This is because these coffeehouses, cafes and restaurants will not remain in need of semi-skilled workers for a longer duration of time.